I ordered this scope last summer and it has been very well. I was impressed with the glass for the price point. I bought the tactical version as the turrets were exposed and it had a mildot reticle which some prefer for airgunning.
I mounted it on my .25 cal generation one marauder; which proven to be a great setup. The gun remained light and very accurate.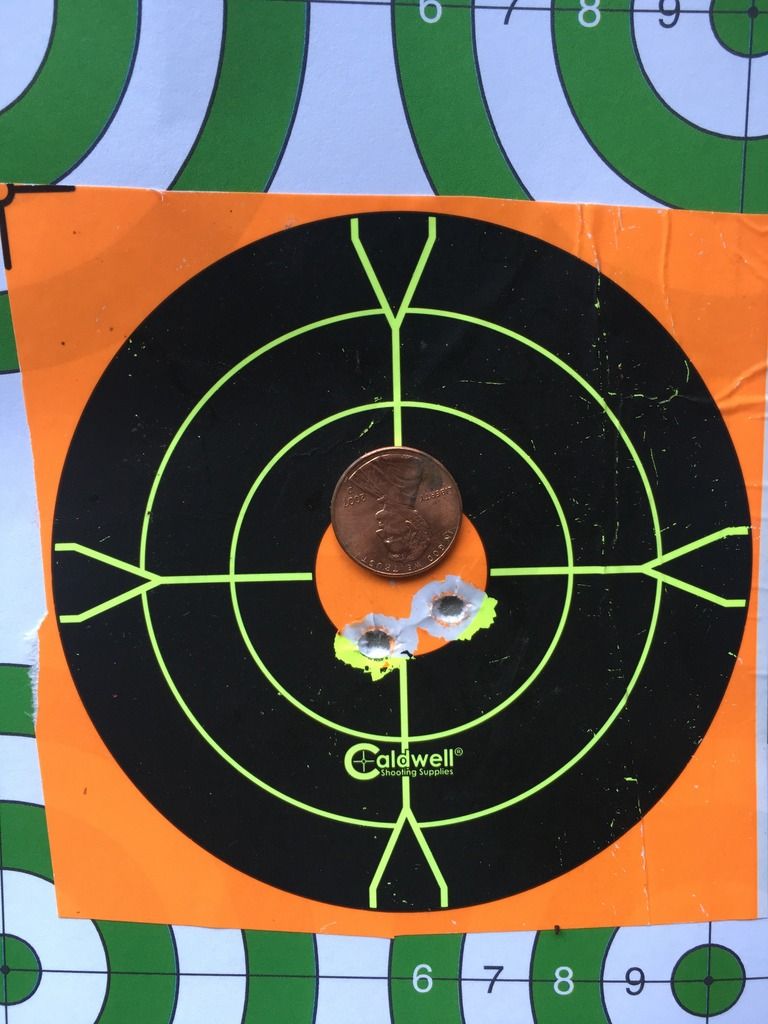 5 shot group at 30 yards. I had one manage to get away from me.
What I like about the muller so much is the tracking. For a scope so cheap it tracks very well. I was going down range setting up some targets and decided to bring my can of orange spray paint. I happen to see a chipmunk out on a tree. I just casually looked and walked slowly back as I believe animals know when they are being pursued. I went back and grabbed my marauder and took careful aim of which I figured was about 50 yards. No problem that's my scopes zero. Well, I took the first shot it came in high and so did the second and third. I'm thinking to myself what in the word is going on here. I then remembered that I was shooting out to 85 yards and had my scope turrets turned to that "zero". I quickly moved the turrets back and down; taking careful aim and bam I had hit it off hand at 50 yards. I was very impressed with the turret tracking. I didn't have to wait for the reticle to settle or anything just dial and shoot with confidence.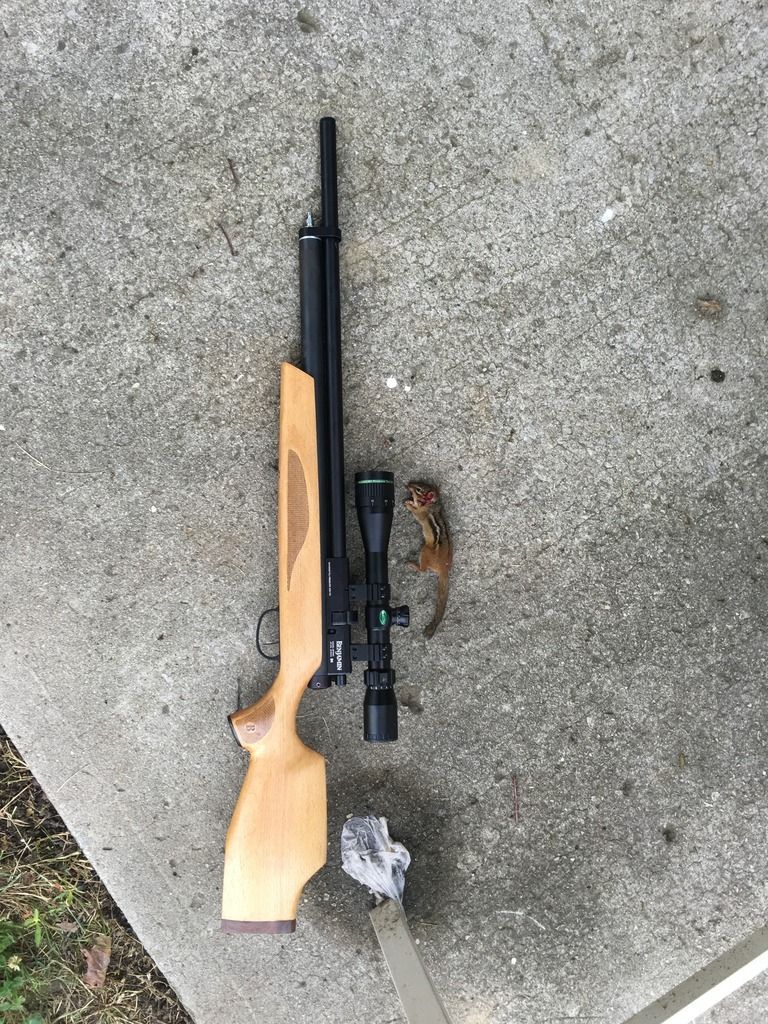 So I give the Mueller scope a 4.5 out of 5 stars. My only wish is that they made more scope with Side Focus . Here I am taking a rabbit at the exact same distance.
https://www.youtube.com/watch?v=suMPQBrpWFM
Thanks for reading
Jay